Denver is an amazing place to live. But there's nothing quite like getting out of your comfort zone. That might be why Europe is the most visited region of the world, welcoming
50% of global travelers
every year.
But many people aren't enthusiastic about the idea of changing flights at a strange airport. Luckily, there are some amazing European cities you can fly to directly from Denver International Airport.
Want to learn about the best Denver to Europe flights? You're in the right place. Read on to find out more about these magical locations.
Here is a list of non-stop flights from Denver to Europe:
Denver offers flights to six destinations in Europe. They are:
Each of these destinations offers something unique for visitors. Traveling to any of these cities on one of the direct flights from Denver will take between seven and ten hours.
Things to Do in Europe
Whichever destination you choose for a direct flight, you'll benefit from a wealth of possible activities. Be sure to plan things carefully before you go.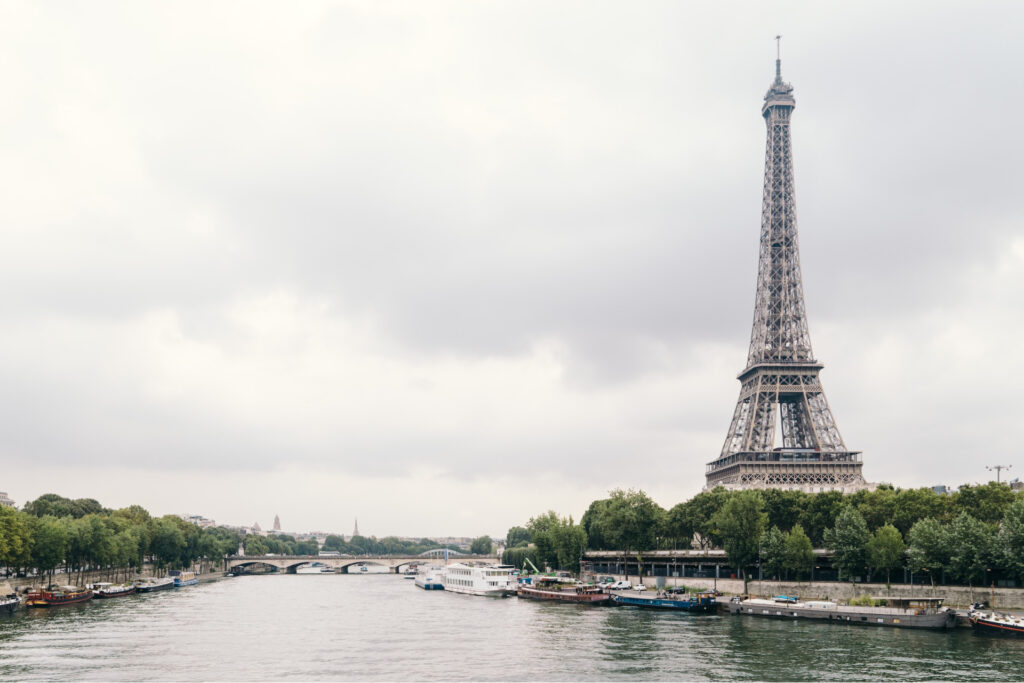 Things to do in Paris

Whether you're looking for a romantic getaway, a historical tour, or a shopping spree, Paris is the perfect destination for you.
The city is filled with famed monuments like the Eiffel Tower and Arc de Triomphe. Everyone should see these historic sites at least once in their lives.
Even the regular backstreets of Paris are filled with their own special charm. You might encounter street performers or hidden gem boutiques. Any way you turn, you'll enjoy a new adventure.
The food in Paris is also said to be out of this world. This is the global center of fine dining and haute cuisine. From divine pastries for breakfast to truffles for dinner, you'll be eating like royalty all day long.
Be sure to sample some fine French wines with whatever you choose to eat. There is a great variety to appeal to all tastes.
Other French Destinations
Paris is amazing, but it's also close to a variety of other superb destinations. Take a day trip to the Champagne region and enjoy the famous beverage in its place of origin.
Or you could take a sojourn to the Loire Valley. This region is packed full of amazing architecture.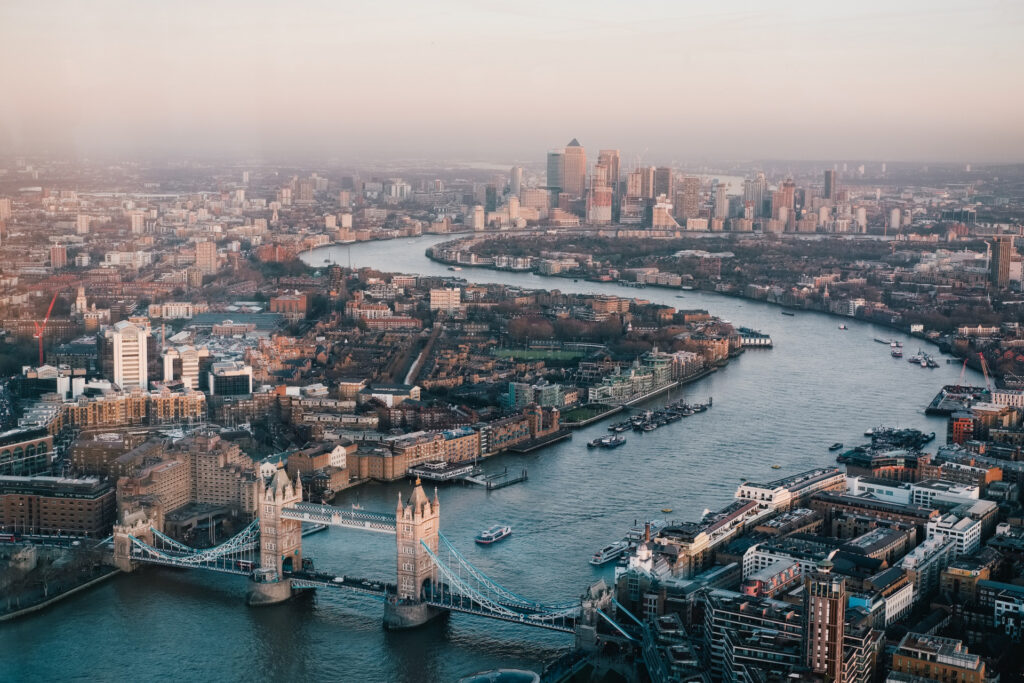 Things to do in London

22% of Americans traveling to Europe go to London. That might be because this city has so much to offer.
London is the capital city of both England and the United Kingdom. It's one of the biggest cities in Europe and is packed with so much to enjoy. From great food to museums, there truly is something for everyone.
Buckingham Palace, the British Museum, and the London Eye are some of the most popular tourist spots in the city. Or you could simply enjoy soaking in the atmosphere of this bustling city.
If you want to learn more about history, be sure to pay a visit to the Tower of London. This Medieval Castle is home to the crown jewels and is guarded by the famous Beefeaters, or Yeoman Warders to give them their full name.
London is also well known for its theaters and performance venues. You can catch a magnificent play, musical, or concert at one of the excellent city theaters.
Other Places to Visit from London
London is an amazing city in its own right, but it also provides a gateway to the British Isles. From the delights of the South Coast to the rugged charm of England's North, you're just a short car ride or train journey away from a world of adventure.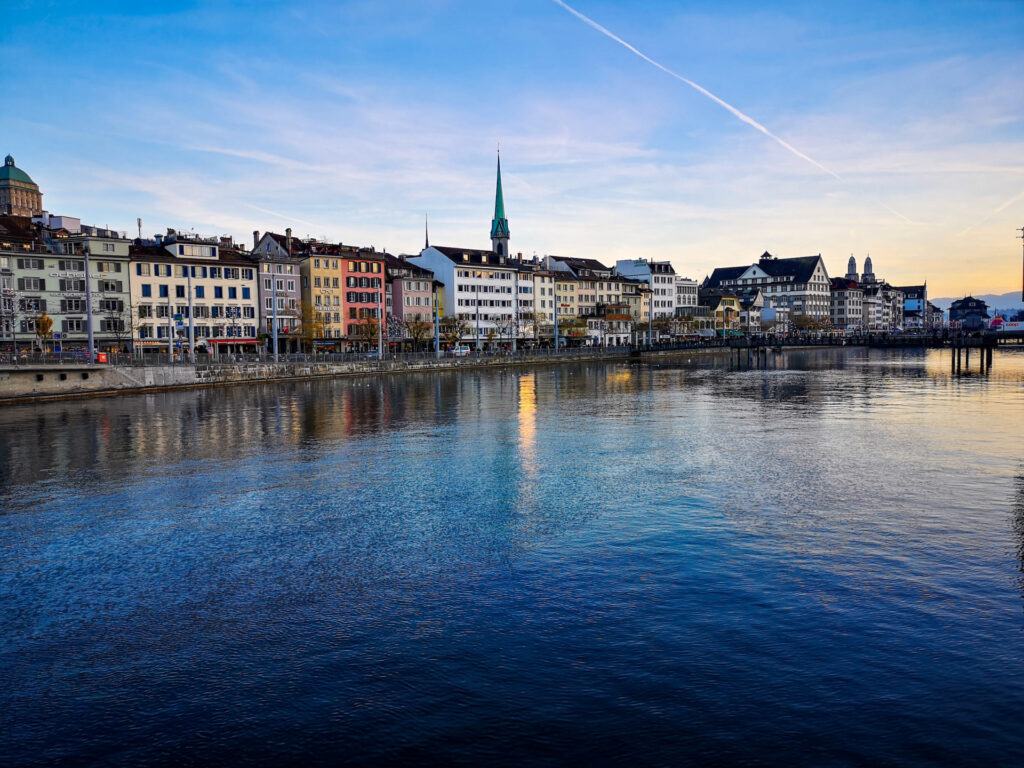 Things to do in Zurich

Zurich, the largest city in Switzerland, is another popular destination with tourists. This beautiful city is surrounded by beautiful mountains and lakes. Despite being in the middle of a major European city, you can enjoy gorgeous natural surroundings.
The city of Zurich has some world-class attractions. You could visit an art museum like the Kunsthaus or take a cruise on one of the nearby lakes.
Fancy a drink? Zurich is dotted with amazing bars. From hip joints on the Bahnhofstrasse to the Jules Verne Panorama Bar with its amazing views, you have so many options.
Zurich is also a global center of banking. For that reason, it's a common destination for travelers in the financial sector.
Things to do in Reykjavik
Reykjavik is the capital city of Iceland, an island nation known for its stunning natural beauty. The country is fairly large but only has a population of around 370,000. That means the entire population of the country is less than half of Denver's.
That means that Iceland is a natural paradise. You can take a road trip through stunning natural scenery. The volcanic landscape that looks almost like another planet.
All that isn't to say that the city of Reykjavik isn't full of life. This is a beautiful city that is very clean and safe. It also offers a wide variety of things to see and do.
There is a range of excellent museums in and around the city. Some of the best are the National Museum of Iceland and the Arbaer open-air museum. Or you could enjoy delicious, modern Icelandic cuisine at one of many restaurants around the city.
The bulk of Icelandic people speak fluent English. This is especially true in the capital city, so you should have no problem communicating.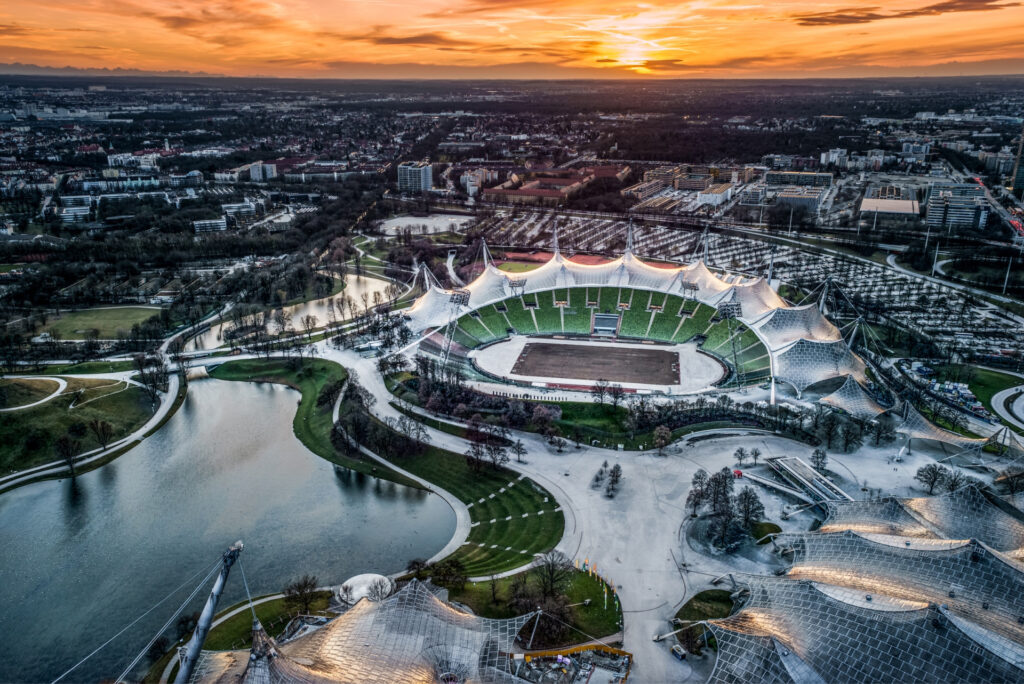 Things to do in Munich

Munich is a large city in Germany's southeast. Located in the state of Bavaria, it is one of the most popular cities in Germany with visitors from around the world.
Tourists come to Munich to enjoy the cultural and historic attractions. The Alte Pinakothek, an esteemed art museum, and the Munich Residenz, a preserved palace, are both popular options.
The city is also famous for Oktoberfest, a huge beer festival and carnival. This event draws visitors from around the world and offers the chance for people to enjoy great German food, drink, and entertainment. If you have the chance to visit the city in October, it's definitely worth making the trip.
Visiting Munich at another time of year? You can still enjoy great beer at the city's many beer halls. One of the best is the famous Hofbrauhaus, a 16th-century tavern known to beer lovers around the world.
Day Trips From Munich
If you want to use Munich as a base for traveling to other destinations, you're in luck. You can reach lots of other great towns and cities in Germany with a quick train ride. Be sure to enjoy the Bavarian forests and mountains.
If you're feeling extra adventurous, you could even go a little further and cross some international borders. Switzerland, Liechtenstein, Austria, and the Czech Republic are all within easy distance of Munich.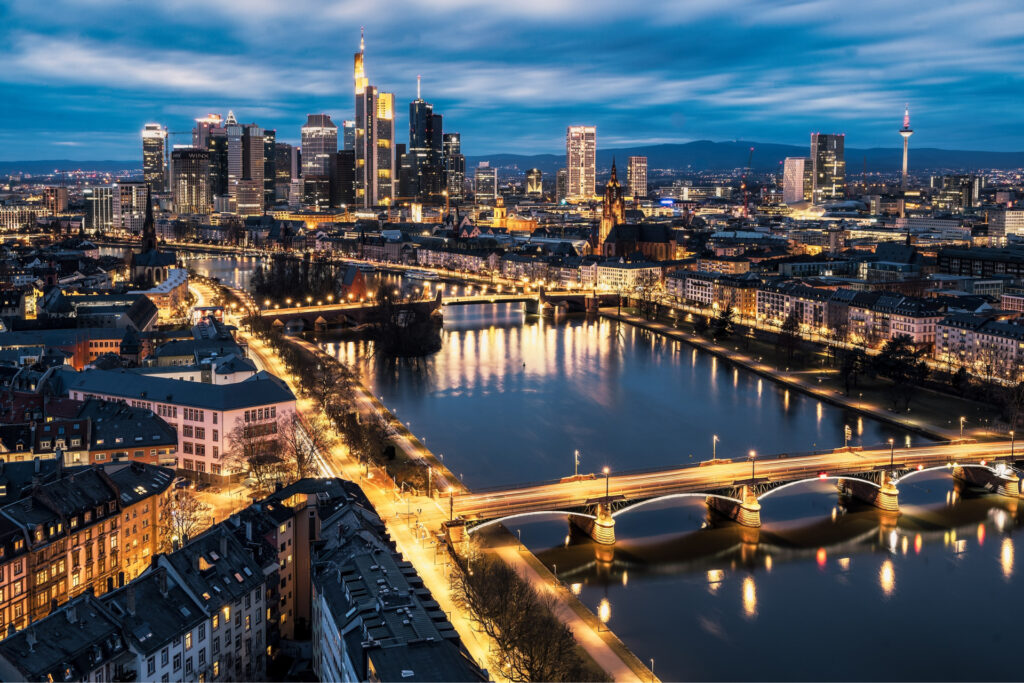 Things to do in Frankfurt

Munich isn't the only German destination you can reach from Denver. Frankfurt is another popular destination for business and tourism.
If you're visiting Frankfurt, the city's historic center should be on your list. This area is known as Romerberg and it features a range of historic buildings, with some dating back as far as the 14th century.
Alternatively, you could wander the paths of the beautiful Palmengarten, or pick up fresh produce at the Leinmarkthalle. If you're a movie buff, be sure to stop by the German Film Museum while you're in the city.
If you're visiting Frankfurt in the winter, be sure to stop by one of the city's famous Christmas markets. These excellent events offer you the chance to sample German delicacies like bratwurst and gluhwein.
If you want to use Frankfurt as a base to visit other popular tourist spots in Germany, you have a wealth of options. You can take easy day trips to wineries in the Rhine Valley or enjoy the beautiful hot springs and scenery in Baden-Baden.
Business Travel in Frankfurt
For business travelers, Frankfurt has lots to offer. This is a center for the pharmaceutical and publishing industries. Many conventions are held around the year, attracting visitors from around the world.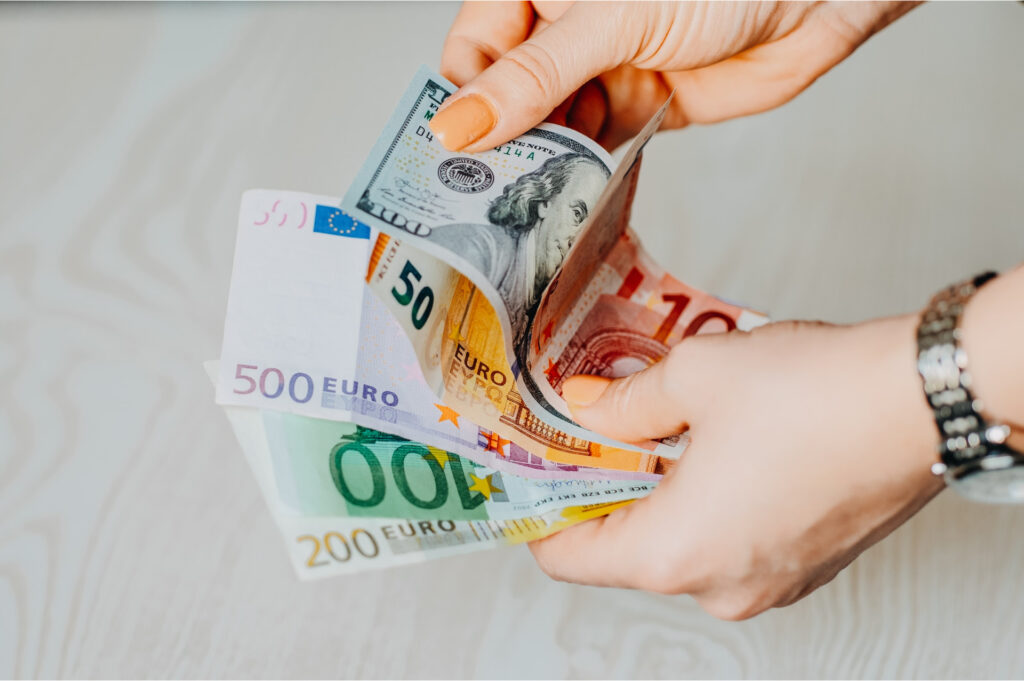 Currency in Europe
Although many countries in Europe use the Euro, this isn't the case for all of them. Wherever you're traveling, we can help you reserve currency in advance.
Euros
Like most other countries in the European Union, France and Germany use the Euro. The exchange rate varies from day to day, but the Euro is normally worth around a dollar and 30 cents.
Euros are used in other major European destinations like Spain, Portugal, and Italy.
British Currency
England's currency is the pound. Each one is worth around a dollar and 20 cents.
If you're traveling on to other destinations within the United Kingdom, like Wales or Scotland, good news: you'll be able to use the same currency in each of these constituent parts. Although the notes and coins may have slightly different designs, they are legal tender throughout the United Kingdom.
Swiss Currency
Switzerland uses the Swiss Franc as currency. This currency is also legal tender in the tiny nation of Liechtenstein, just a short journey east of Zurich.
Icelandic Currency
Iceland has its own currency, the Icelandic Krona. These beautiful notes and coins are worth about 40% more than the US dollar. Stop by one of our currency exchange kiosks before you fly and we'll get you set up with everything you need.
Prepare for an Amazing Journey With Denver to Europe Flights!
These amazing destinations provide so much variety for travelers. Whatever your interests or circumstances, you're sure to find something you'll love when you choose from this list of Denver to Europe flights.
To get the most out of Europe, you'll need to prepare for your trip. That means having the right currency, whichever destination you choose.
None of these destinations use US dollars as a currency, so before you travel, you'll need to change some money. World Wide Money Exchange has got you covered, with currency exchange facilities right here at Denver International Airport. Click here to find out more about our locations.